Jesse Watson
Jesse Watson has been an educator for 21 years.  She began her career at the elementary level, teaching music and art to students in grades K-6, later focusing solely on teaching art.  After six years of enjoying K-6 students, she made a switch to the sixth-grade classroom. During her transition year, she earned her National Board Certificate and continued to teach sixth grade for seven years.  In 2009, Jesse attended Western Governors University to earn a second Master's Degree and her credentials as a school administrator. Early in 2012, she began teaching online art and English classes to dropout recovery high school students through Graduation Alliance.  Later that year, she was also hired as the Executive Director at Sheridan AllPrep Academy (SHAPA), a K-12 online school. She has been with SHAPA for seven years. Jesse is currently working on her Doctorate in Transformational Education through Concordia University and will complete her program in 2021.
Christine Caponi
Christine Caponi comes to Sheridan AllPrep Academy with an extensive background in financial/business management.  At Sheridan AllPrep academy she serves as the school Business Manager where she is responsible for the effective and efficient administration of the school's accounting and financial reporting program. She also serves as support staff assisting our teachers.  Christine's background in home education and working with cooperatives has proven to be invaluable to the homeschool families served at Sheridan AllPrep Academy.
Lillo Caponi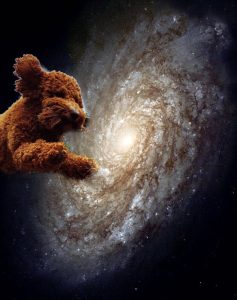 I love listening to kids read and receiving hugs and pets from students.
Kristin Dunten
Mrs. Dunten attended Mt. Hood Community College and Eastern Oregon University on a softball scholarship. Then she was able to graduate early and travel and study abroad in Spain for a year. She then returned to Oregon and finished her teaching degree. She has been teaching high school Spanish for the last 8 years. She is married and has 3 children; Piper, Rowan, and Tavyn. Her family lives in rural Hermiston, OR. They enjoy camping, hiking, hunting, and spending time with family in the outdoors. Mrs. Dunten also enjoys running and spending time with her family.